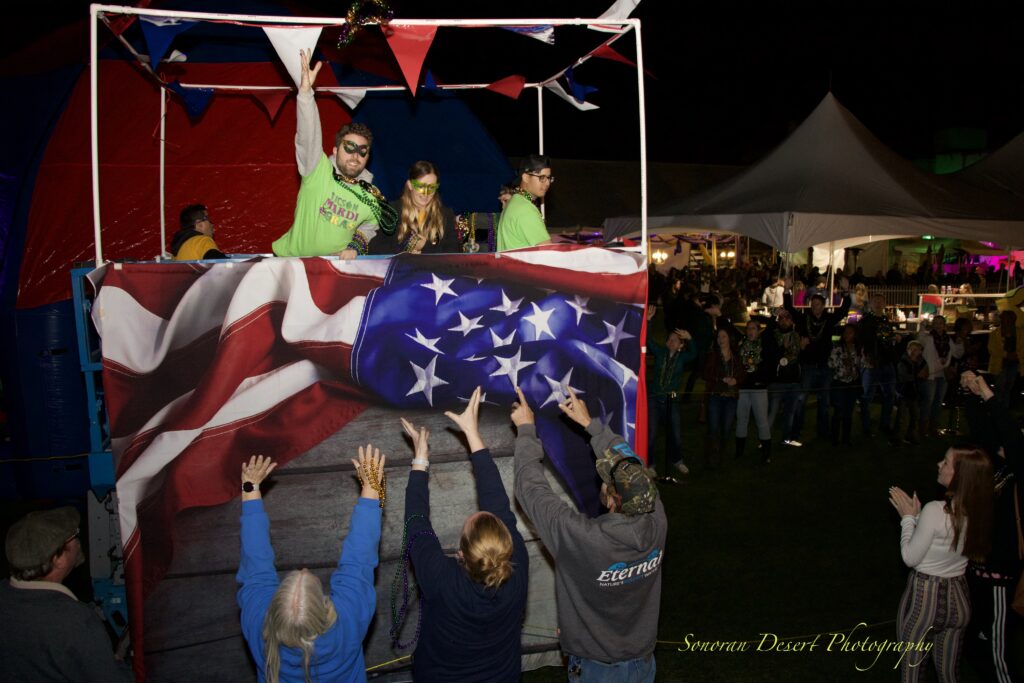 A Mardi Gras Parade - Tucson Style!
Have you ever wanted to ride in a Mardi Gras Parade? Well here is your chance to give it a go! There are ticketing options for a single parade rider and for an entire float!​
Single Rider Tickets Include...
Entire Float Tickets Include...